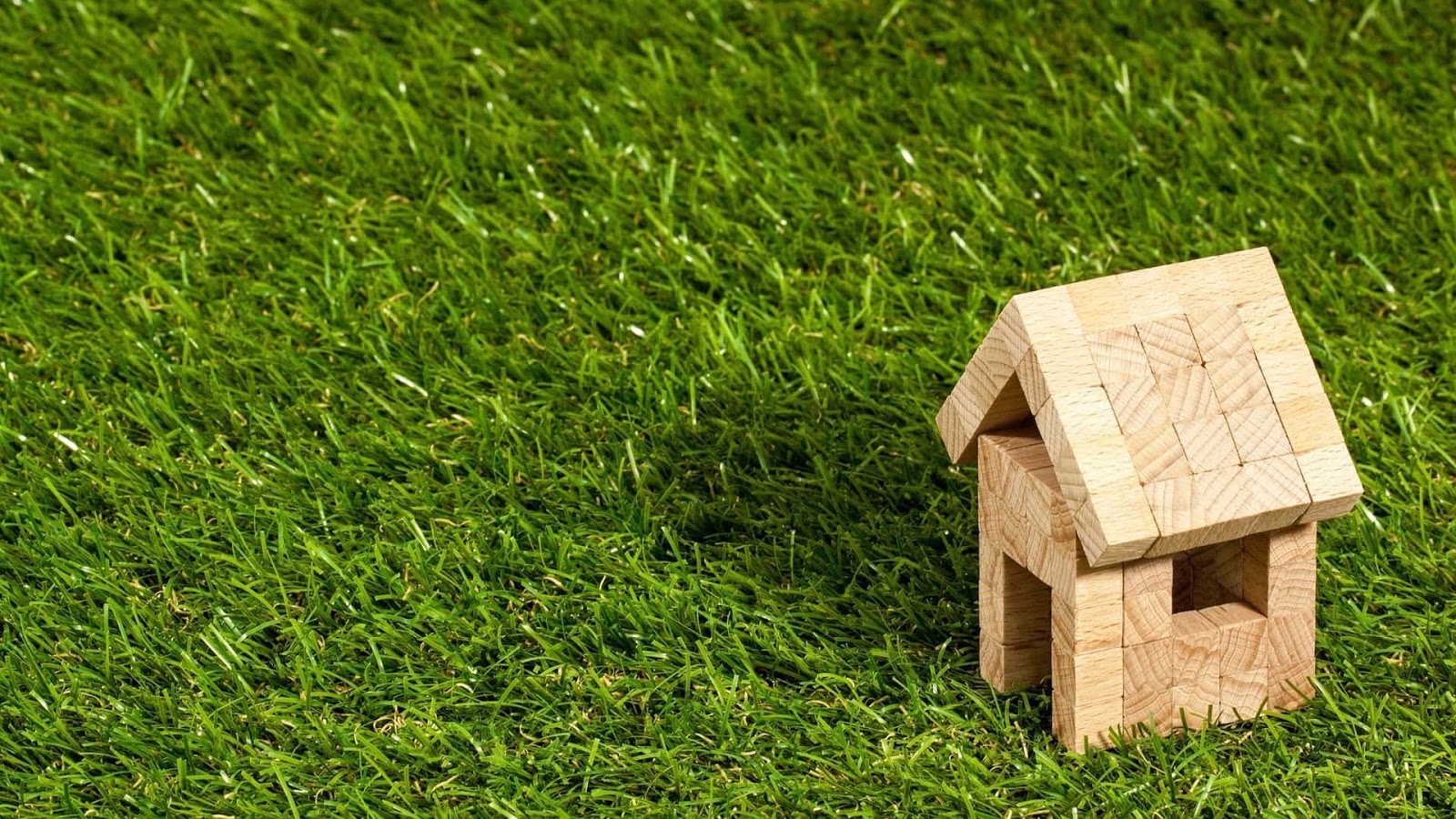 BACnet controls rank among the most valuable and intuitive developments in the world of building automation. As the future of smart buildings continues to come at us, investing in automation and capitalizing on BACnet software is becoming more crucial than ever.
While commercial building automation systems (BAS') have arguably been around since 1883—when the thermostat was first invented and introduced—automation as we know it today began its rise to popularity in the late 1900s and have only continued to grow and evolve into staples of building management and maintenance.
Flashforward to today and BACnet tools now allow building managers to remotely control all of their building's various systems from a single, all-encompassing software. BACnet is a staple of the BAS industry, and if you want to stay plugged into the newest developments, then you need to start investing in automation and the BACnet controllers that are driving automation into the future.
Here are just three reasons why growing your BACnet investments is more crucial than ever:
1) BACnet's Role in the Industry
According to Buildings.com, "BACnet has been on the drawing board since June 1987, when a committee from the Atlanta-based American Society of Heating, Refrigerating, and Air-Conditioning Engineers Inc. (ASHRAE) met for the first time to develop a data-communication protocol covering the most common monitoring and control functions within a building." In the time since, BACnet controls have continued to evolve and improve, quickly becoming a staple of the automation industry in the process.
BACnet has become the closest thing to a standardized system the automation industry has encountered yet, and like a report by Optigo Networks says, it's "currently the most robust, widely adopted, standardized open protocol available."
In that same Optigo report, Adam Rinderle from BluEvolution explains how he believes that "BACnet will just continue to command a larger market share. When you look at technologies that are standardized, a particular protocol that provides avenues for lower cost integration is going to be dominant." BACnet is popular because it works, and you can't argue with success.
2) BACnet's Growth Rate
Despite having become a dominant presence in its industry, BACnet's growth is showing no signs of tapering off anytime soon. For example, in 2017, Business Wire reported that "The global building automation system market was valued at USD 44,067 million in 2017, and is expected to reach a value of USD 82,517.4 million by 2023, recording a CAGR of 11% over the forecast period 2018-2023."
As the building automation market continues to expand, so too does BACnet's share of that market continue to grow. Look at this graph that Optigo Networks uses to illustrate how BACnet's share of the market has grown over the past several years: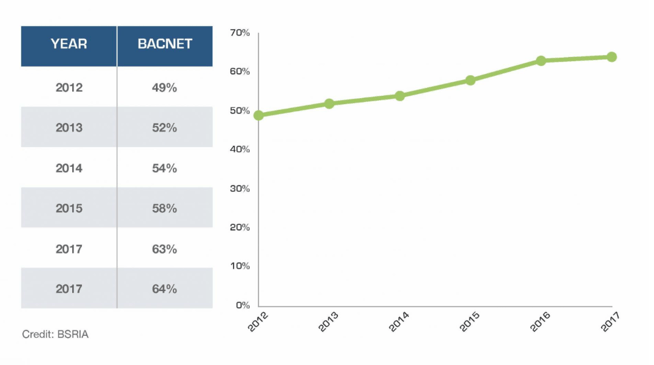 BACnet's growth is strong and steady and shows no indications of slowing. The sooner you invest in BACnet International and its tools, the sooner you'll be able to streamline your building automation and maximize efficiency, savings, and productivity.
3) BACnet Works
When it comes down to it, the best reason to invest in BACnet is that it works, and it works well. Not only do "BACnet systems optimize the use of the HVAC systems resulting in significant savings in utility costs," as New Deal says, but it can also scale itself from one building to multiple buildings. This means that a single building manager can control various locations from one centralized platform, saving them time, money, manpower, and energy.
If you're interested in learning more about how investing in BACnet can help you, then reach out to our team at ODIN today! Not only will they help you see the value in BACnet-certified devices, but they can also demonstrate how our ODIN software is uniquely equipped with all of the BACnet capabilities you need to revolutionize the way your buildings operate.