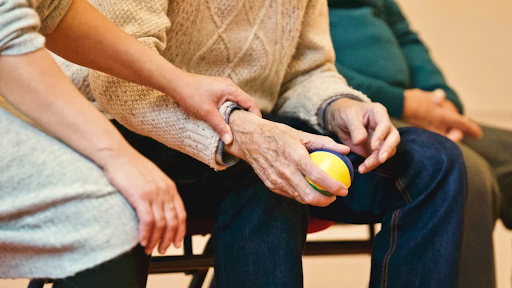 It takes more than a skilled team of techs and a BMS to maintain an optimal, compliant environment in your residential care facility. The residents in your care are counting on you for fast responses to any HVAC issues and minimal disruption in their environments for maintenance or system checkups.
Bottlenecks in the process, like a limited list of individuals who know how to operate the BMS, or a limited set of locations from which the system can be accessed or controlled, can lead to extra downtime and inefficient use of resources.
But this is the technology age — you don't have to do it all alone.
ODIN Keeps Technicians & Residents Comfortable
The right facility management software can improve response times and boost the efficiency of your building, saving you both time and money. Here are a few of the advantages of a simple, cloud-based solution has to offer in residential care facility management:
It's Easy to Learn: A complex computer system like a BMS may have a challenging learning curve that takes time to master and creates obstacles in training new employees.

ODIN

was designed to be user-friendly and accessible for a wide range of individuals in your organization. Set it up in a matter of minutes and learn the ins and outs quickly through an intuitive interface often lacked by a BMS. ODIN automatically discovers all BACnet-enabled devices in your system and puts you in control quickly.
Familiar, Comfortable Format: The familiarity of a simple phone app, which most people already use in their everyday lives, ensures that user adoption of ODIN is smooth and easy. Even the more experienced members of your HVAC team — an increasingly graying industry — will feel at home accessing the system through a device they own already and carry in their pockets. Improve training, encourage adoption, and empower your employees with comfortable software that's accessible via any connected smart device.
More Potential Users: Easy-to-use controls may invite the interest of users that would not typically be involved with your BMS. As one care facility management professional shared with us, "Other people in our organization, who previously had no experience on the BMS, have taken an interest in trying to see how they could work with it. Our VP is able to use ODIN and take control over the things that he oversees."\
Faster Adjustments: More users means more control and faster responses to issues since it eliminates artificial bottlenecks imposed by hard-to-learn BMS systems. The front desk can monitor temperature setpoints and control room thermostats in response to resident requests. Leadership can check energy efficiency trends. All without a technician's help. Your care facility management team will field fewer questions and phone call requests for minor adjustments so that they can keep their focus on high-priority tasks.
Optimal Insights & Control: ODIN will enable users to check temperatures, monitor airflow, adjust setpoints, receive real-time alerts and notifications, and more, based on their permissions. The ability to trend data and get real-time insight will help your team improve the facility's energy efficiency. As HVAC contractor Marc Tatlow says of ODIN, "I love that the data and information is in real-time. We can troubleshoot faster because we can see the issue right away, from anywhere, and make adjustments before we even show up." Segment and delegate access with easy-to-set permissions so that your outside team of HVAC contractors can even access your BMS from a remote location and eliminate the time and expense of an on-site visit for issues that can be resolved through ODIN from afar.
Get in touch with ODIN for more information on how our care facility management software's intuitive interface and powerful capabilities can bring comfort and efficiency to your building!