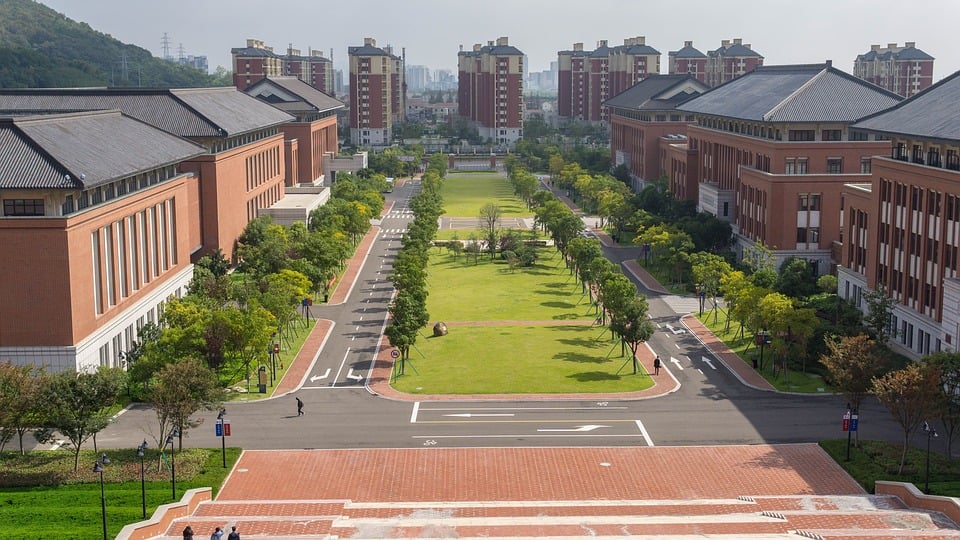 Every piece of university facilities equipment will become obsolete eventually. And if it doesn't make it to a point of natural obsolescence, it's probably because you've needed to replace it or upgrade it due to reduced efficiency or breakdowns. This cycle is, on some level, unavoidable.
The Problem With University Facilities
The bigger problem is that many higher education institutions come up against a scenario where replacing one part requires replacement of the whole system. And if not the whole system, perhaps more expansive (and expensive) HVAC upgrades than are realistic with your university facilities budget.
This is what happened recently at the University of South Florida in Tampa after the COVID-19 pandemic forced them to re-evaluate all HVAC units on their campus. Of 600 units, 76 would need to be replaced with newer equipment. Funding became a real issue. The university did not have the $45 million that would be required to undergo a full-scale upgrade to more current HVAC systems, and therefore needed to scale back the efforts and focus only on the worst or most obsolete units.
The consequence of the smaller effort would be felt in IAQ. Many higher education facilities grapple with this same problem — older buildings and outdated HVAC systems, but not enough resources to escape obsolescence entirely.
Doesn't HVAC Have a Long Lifecycle?
Nick Rogan, the CEO of a climate control business in Glendale, California, says that "we see a lifetime range of 10-30 years with 20 years being the average." In other words, yes, HVAC units tend to have a relatively long lifecycle.
This doesn't change the fact that some units last longer than others — a boiler may outlast the AC unit by 20 years while remaining fully functional — and compatibility issues among each piece of equipment in the system can spur system-wide HVAC upgrades when only one unit fails.
Even systems that are still in good working condition can become obsolete, too. Discontinued support and lack of parts for cost-effective repairs can make a unit inefficient and problematic to rely upon. When a vendor moves on to a newer model, and you're locked into their product lines across the board due to compatibility, obsolescence can cause a budget nightmare.
You Can't Erase Obsolescence...But You Can Minimize the Effects
The best way to deal with obsolescence is with a rolling, piecemeal cycle of smaller updates that gradually get you where you want to be — without blowing up your budget. To make this possible, you'll need a BAS controller and system on a standardized, ultra-compatible open protocol like BACnet that frees you from proprietary limitations.
Our ODIN building automation system was specifically designed to take advantage of the BACnet protocol and its many advantages for compatibility, scalability, and intuitive campus-wide control. When your BMS, devices, and any supporting control systems (like the cloud-based ODIN application) make use of BACnet, you achieve:
Simpler Lifecycle Management: Whereas the average BAS has a 10-15 year lifecycle before obsolescence and discontinued support become an issue, an open protocol relaxes the timeline. You have the freedom to integrate new (and emerging) tech when you can afford them, in a rolling fashion, without risking obsolescence and incompatibility. The BACnet protocol won't become obsolete.
Freedom to Mix and Match Vendors:

BACnet International

put it best when they explained that building owners could "choose the right piece of equipment for the right job, from any manufacturer you want, instead of being limited to the brand of the system that's already in place." Obsolescence is less of an issue when you can switch vendors or manufacturers on an individual unit level without triggering a whole HVAC system update.
Campus Scalability: Your campus may grow and change over time, with newly constructed university facilities, additions to existing structures, and new property acquisitions. Perhaps you open a new satellite campus, too. ODIN, in combination with the BACnet protocol, makes it possible to scale up to an enormously complex system without rendering your original BMS obsolete. ODIN can organize and manage thousands of BACnet devices across multiple campuses in a single unified system. Growing doesn't need to create additional retrofit costs. Keep the existing BMS in each building (even if they're all different) and add overarching control from ODIN.
Contact ODIN And See the Difference
Explore the robust and versatile ODIN system and see how much easier campus control can be with full interoperability and control — all from a single, portable interface on a smartphone, tablet, or laptop. Get in touch today for more info. With fast installation, simple setup, and an easy-to-use interface, there's nothing to lose.