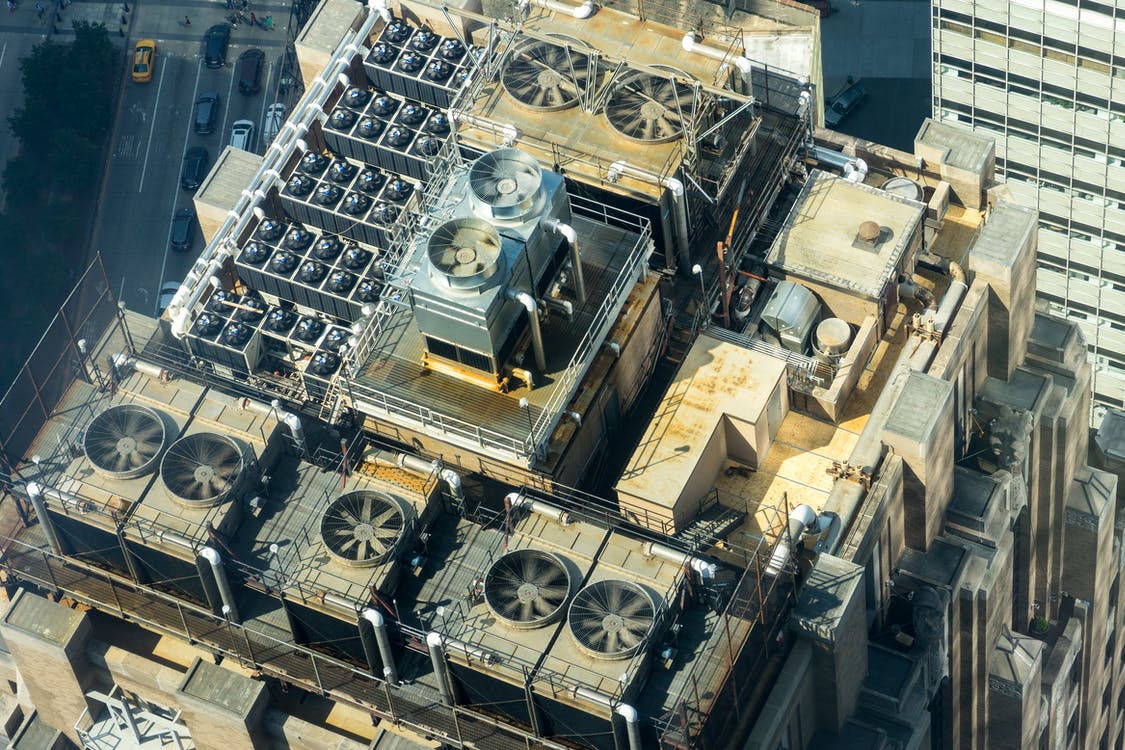 The new year is coming up fast, and HVAC technicians will need to be prepared for another year of change in the facilities management field. Many manufacturers have experienced supply chain difficulties that have affected the availability and cost of raw materials, equipment, parts, and supplies. Regulations continue to evolve as well, with an increased focus on the HFC phase-down and total energy efficiency.
Do you have the right HVAC tools for the job? Here are three essential tools that will help you address the needs and challenges of 2022:
1. Thermal Imaging Tools
Heat signatures are one of the fastest and most efficient ways to identify leaking water, escaping air, or electrical problems in an HVAC system. With the help of a thermal imaging camera, you can scan the system's ducts for signs of inefficiency and locate invisible problem areas from where you stand. Faster troubleshooting means improved maintenance and service, and early detection will prevent more costly complications for the customer down the line.
2. Refrigerant Recovery Unit
Many existing buildings and HVAC systems are using previous-generation refrigerants that the federal government wants to see phased out as soon as possible. In 2021, the AIM Act directed the EPA to phase down HFCs by 85% over the next 15 years (by 2036).
The impact of harmful refrigerant gases on the atmosphere is well-established, so safe and leak-less removal of these HFC refrigerants will be key. We recommend that HVAC technicians ensure they have access to critical HVAC tools like refrigerant recovery units that help with the extraction of these gasses. A refrigerant recovery machine allows you to withdraw refrigerant in accordance with EPA standards. Once safely extracted, you'll also need supplementary tools like vacuum pumps (to prevent water vapor or air from entering empty refrigerant lines) and scales (to weigh the extracted refrigerant and assess for leaks).
3. Mobile HVAC Software
An HVAC app for mobile BMS access empowers HVAC technicians to make decisions on the go, solve problems from off-site, and maximize energy efficiency with ease. A true mobile solution like ODIN enhances a building's existing BMS by connecting it to a cloud-based HVAC app. Technicians, contractors, and staff can be granted access to HVAC setpoints, performance trends, and more with permissions customized to their role.
This is a game-changer in a world where instant speed solutions and remote access (or even remote work) are becoming a universal standard. Devices on the BACnet open communication protocol make it possible for building management to become portable, with a user-friendly experience that will appeal to both boots on the ground and executives in the office. With ODIN, you're getting:
Software that fits seamlessly with your existing BMS.
A fast-deploying solution that will automatically find and integrate all BACnet devices on your network during setup.
An intuitive interface with a low learning curve.
Flexibility to use a computer, tablet, or mobile phone.
Rapid visibility into the system from off-site, during evening hours, at home, and more.
The ability to check set points or make adjustments from the palm of your hand while handling other tasks.
All of this is possible with software built with HVAC technicians in mind. Securely access your BMS and HVAC devices from anywhere, at any time, on any device. Gear up for 2022 with the three solutions above and you'll be prepared for a year of renewed focus on easy access and energy efficiency.