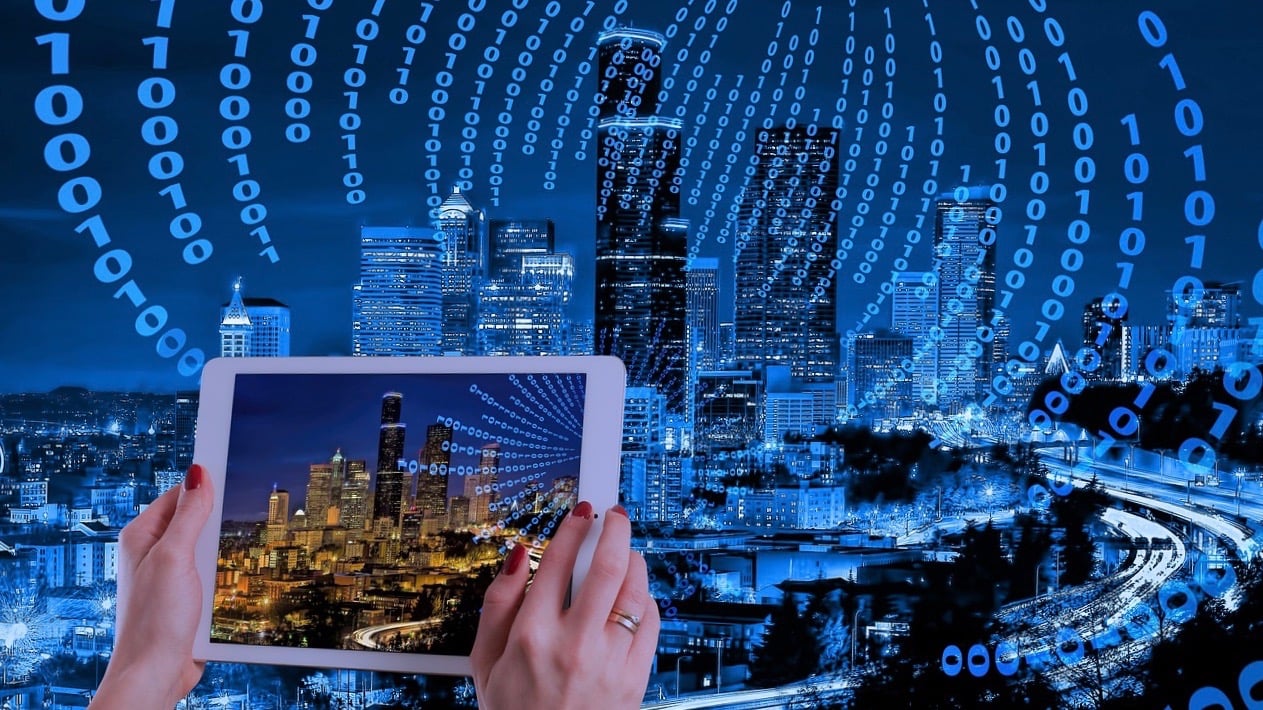 Building management software (BMS) and building automation systems (BAS) will sometimes come packaged with an optional, limited style of mobile access through a building management app. However, when these applications require you to be connected to the building network to access the system, this is not really "remote" access so much as the option to use a phone or tablet while on site.
Is Your Castle on the Cloud?
True remote building access is only possible with software that is connected to the building's network through the cloud. Even in today's heavily cloud-based world of Netflix, Dropbox, Spotify, and OneDrive, however, remote facility management is not always within reach. Data shows that more than 57% of buildings do not currently "have the tools in place to access or view it remotely" and another 15% lack on-site building management software altogether.
A remote building management app, like ODIN, represents a huge quality of life improvement for your BAS. With remote building access, it's easy to seamlessly monitor and maintain your BAS and multitudes of BACnet-enabled objects—even across multiple sites—from the palm of your hand.
Immediately Enhance Your BAS
Building owners, facility managers, and system technicians alike can get remote building access in no time with our ODINbasic program. Installation is fast, setup is simple, and it's the perfect way to explore the capabilities of the cloud-based ODIN system before you invest in a robust custom package suited to the needs of your particular BAS.
Everything ODIN does is an enhancement to your existing BAS. Among many other functions and advantages, ODIN will give you:
True Remote Access: Out to lunch? Away for the weekend? Busy at a different site? ODIN comes with you wherever you go and keeps you apprised of relevant alerts within the system with real-time notifications. Access system data, control devices, and resolve or delegate issues instantly, from anywhere.
A Fully Secure BAS:

Data security

is essential to any cloud-based system. ODIN is a trusted, BACnet-certified software that will not store any user data within your building's system. All necessary information is safely stowed in a secure cloud database with an internal firewall, and entirely separate from the cloud servers. Only the right people with the right permissions will have access.
More Time, Less Work: It's easy to manage your facility with automated, remote building access to every object in the system, regardless of manufacturer. ODIN integrates the control and information from all BACnet-enabled objects in your building(s) into a single, straightforward interface. If you manage multiple buildings, ODIN will group devices by site to keep management data clear and efficient. This means more time in your workday, less micromanagement across multiple systems, and

more productivity in your building

.
Contact our team at ODIN for more details on ODINbasic and the potential benefits of a full ODIN implementation at your building. Remote building access is just the beginning of what ODIN can do for you.