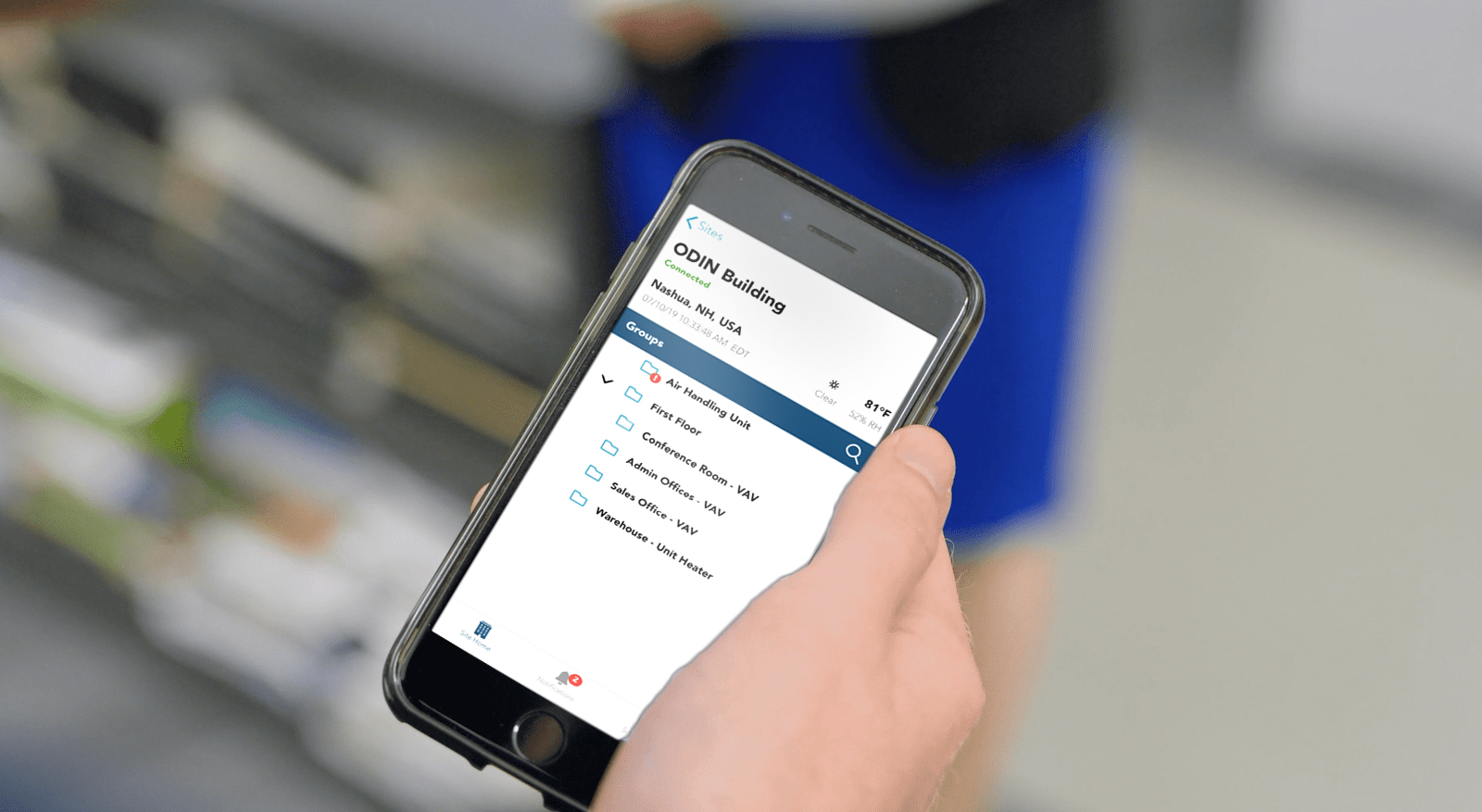 Automation professionals and engineers have a challenging, but crucial, role to play in the future of building management. It's ultimately their responsibility to find new and intuitive ways to utilize technology in the continued maintenance, management, and evolution of the buildings under their care.
But, with technology always changing, what kinds of software are worth truly investing in? How can you make sure that the building management software you settle on won't go obsolete?
This is where ODIN's cloud-based, BAC-net certified software can help. With this innovative, user-friendly, and scalable BACnet accessory, you'll be equipped with all the tools and features you need to seamlessly manage your building whenever you need and wherever you are. Here are just a few of the ways automation professionals can benefit from ODIN's capabilities:
1) Remote Access to All Your Buildings
Managing building automation software (BAS) can be a complicated, multifaceted process. Change one piece of data, and you might inadvertently affect other parts of your building's internal systems. This problem is only magnified when every adjustment to your BAS has to be done on-site, which takes time and resources you may not have.
Thankfully, a BAC-net certified software like ODIN can link up your HVAC, lighting, security, and other systems to a single interface that can be accessed (and adjusted!) from anywhere.
For example, if you're on a business trip on the other side of the city and the heating on your building's third floor starts acting up, you can resolve the problem right from your mobile device. With ODIN, you can assess the situation from your mobile device, collect all the relevant data, and then delegate it to whoever is best equipped to resolve it.
2) Quick and Easy Problem Solving
When your building is equipped with the right kind of building manager software software, you'll be providing your building with the independence to self-monitor itself and preemptively identify issues before they become real problems.
Even if you do encounter a problem, ODIN makes it easy to track where it originated, what system is causing it, and how you can address it. And since automation professionals will always have access to any and all of the relevant data, you can send it to your on-site building engineers so they can solve the issue as soon as possible.
3) A Scalable, Futureproof System
Like FacilitiesNet says, "Building technology has grown by leaps and bounds the last few decades and should serve as an integral component to a successful facility management program — not be a thorn in its side." But when your BAS isn't able to scale with your building's continued development, and you have to replace it prematurely, you'll end up with a painful (and pricey) thorn in your side.
With a BACnet-app like ODIN, you'll be able to connect and control your building's systems regardless of the form they take. If you're working with a single building that only has a couple of systems, then ODIN will work for you. And if you're managing a network of buildings that span the country, then ODIN can help you there too!
ODIN won't stop you from integrating new systems into your building, but rather, it will make it easier than ever for automation professionals to accommodate new and exciting technologies in your building's layout.
4) Ironclad Data Security
Building technology is great, but as more of our lives continue to become digitally-dependent, ensuring the safety of our data becomes more crucial than ever. ODIN wants to make the jobs of automation professionals as easy as possible, but not at the detriment of their data security. This is why the ODIN software is designed with simple, but ironclad, login credentials that are:
Authenticated by a two-phase set up accessed through an activation link sent via email.
Backed up by a rigorous password algorithm equipped with a minimum character count and a mandatory degree of complexity.
If you're looking for a cloud-based, BACnet-certified app that can streamline your responsibilities as an automation professional, then Connect with ODIN! Get in touch with us today and learn about all the ways ODIN can help you embrace the many benefits our software has to offer.