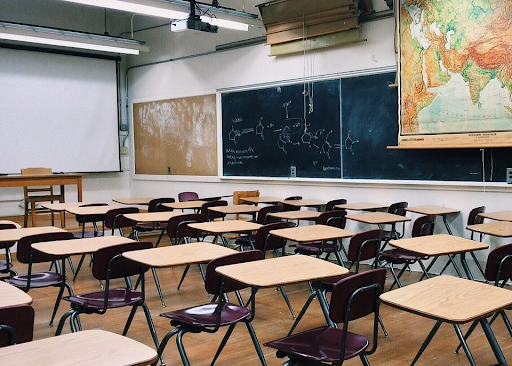 Longstanding neglect of HVAC in schools has created an urgent need for an update. Recent research has shown that more than half (54%) of public schools need "to update or replace multiple systems like heating, ventilation, and air conditioning (HVAC) or plumbing." More than a quarter (26%) will need to update or replace at least six of the critical facility systems.
"One school we visited in Rhode Island had parts or components of their operating HVAC systems that were nearly 100 years old," GAO, the organization responsible for the study, said. "In Michigan, we visited one school that district officials said used an original boiler from the 1920s to heat the building."
Outright replacement of aging systems is often too costly to consider on a tight school district budget. Of course, recent government stimulus packages might help, as ESSER II and ESSER III funding is eligible for use on upgrades to HVAC systems and other solutions that will improve the indoor air quality (IAQ) of the school.
Rapid Upgrade Priorities For HVAC in Schools
The list of potential upgrades could be long, and there are bound to be items on it with large price tags. Here are several quick-hitting changes you can make in the short-term as you research and vet more substantial upgrades:
CO2 sensors
ASHRAE-Recommended Filtration
Remote BAS Access Software
A Trends Dashboard
The first two will help directly with indoor air quality goals — a core concern of the current push for the improvement of HVAC in schools. The CO2 sensors help you to ensure ventilation is adequate and responsive. The filters, meanwhile, remove small particles from the air to keep it free of mold, dust, and other allergens, irritants, or pollutants.
The next two are fast technology upgrades. These facility management tools can make your school building "smart" and arm you with actionable data.
Optimize Existing HVAC Systems With Facility Management Tools
Whether your district intends to update the whole system in a large-scale project or approach priority needs in a piecemeal manner, there's no reason to wait before achieving real results. Building automation tools offer the convenience and intelligence you need to optimize your existing equipment — and integrate with each new piece of equipment as it is installed.
Remote Access Tools
Remote BAS software like ODIN empowers the facility manager to be responsive and make data-driven decisions from anywhere, at any time, on any device. With ODIN, users can access and control all BACnet objects and devices connected to the school's building management system through a simple, streamlined mobile app or web browser.
Connect to HVAC systems, lighting, security, and more from anywhere on campus, at home, on the weekend, or during a sudden inclement weather event. There's no need to be on the building network, and this frees users up to make adjustments or check on statuses whenever and wherever they need to — at a moment's notice.
This level of portability increases HVAC efficiency and makes the most of aging systems, the majority of which weren't designed with remote facilities management in mind.
Comprehensive Trends
ODIN is not designed to replace your BMS, but to enhance it with smooth integration of different systems and a clear view of all data collected by BACnet objects and sensors. The "trends" feature allows your facilities team to monitor and archive long-term outputs from BACnet objects for easy viewing on customizable charts. Simply set parameters and trend associated objects on a visual chart with real-time updates.
Transform Your Data Into Insights
No matter how new or old your HVAC equipment is, you can't manage what you can't measure. Your system's data will be more accessible and easier to use than ever with a familiar mobile app you can operate from a tablet or phone. The front-and-center insights from smart facility management tools like ODIN empower you to make informed decisions and collaborate to optimize energy use, reduce costs, and predict maintenance needs before failures occur.